Long Hyundai Service Department
Come to Long Hyundai for affordable Hyundai service, maintenance, and repairs for every part of your vehicle.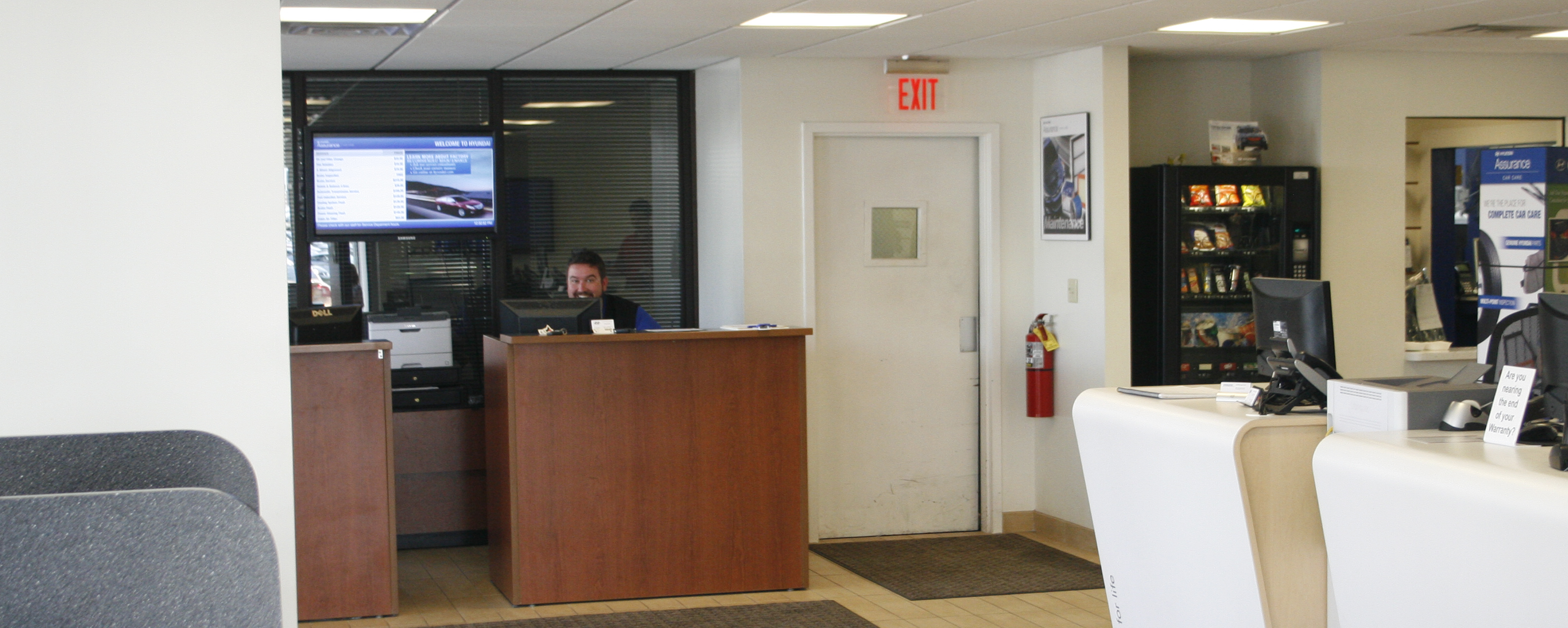 To extend the life of your vehicle, it's important to make sure that it's properly repaired and maintained. You can always count on the certified technicians in our Long Hyundai service center to make sure your vehicle provides you with reliable transportation for many years to come. They have the necessary skills and training to take care of all of your Hyundai repair and maintenance needs.
Come to Long Hyundai for affordable service, maintenance, and repairs for every part of your vehicle. We can handle any small or major repair you may need, including oil change and tire rotation services, wheel alignments, transmission repair and replacement, and brake repairs.
Knowing when it's the right time for your vehicle maintenance can be confusing. Even if your vehicle is running smoothly, it's important to stay on top of maintenance issues that you may not notice. Because vehicle maintenance schedule depends on the specific vehicle you drive, our Hyundai service department is here to help make your regular vehicle maintenance as convenient as possible.
Long Hyundai is the best place to have your oil changed.
Avoid the temptation to visit one of those discount oil change shops. Only an authorized Hyundai service center has the expertise to service your Hyundai vehicle. Be sure to bring your vehicle to us when it's time for your next oil change Chattanooga, TN.
Your health and safety are important to us. We offer no contact sales and service appointments. Long Hyundai takes your health seriously and follow all CDC and HMA best practices. You can confidently take advantage of our long standing valet pick-up and delivery of your vehicle service needs (*some distance restrictions apply. Ask your sales or service advisor for details*).
Our Long Hyundai dealership service center is centrally located for your convenience. Whether you live in Ringgold GA, Soddy Daisy TN, North East Alabama, or Chattanooga, TN you'll always have easy access to the absolute best in Hyundai repairs.
We invite you to use our helpful online system to schedule your next service appointment by Clicking Here
Once you submit your information, we will respond quickly to confirm your appointment and ask you additional questions that will help us provide you with the Hyundai service or Hyundai repairs you need.